Posted echo the_date(); ?>

Celebrate Summer Spa Specials
Celebrate Summer
Spa Specials  Liters on Sale
Summer Lovin

Now is the Time to get ready for Fun & Sun
BOOK ANY NEW SERVICE AND ENTER TO WIN $100 GIFT CARD
This Month get to Know our Newest Team members
and get some great opportunities to Treat Yourself.
Meet Victoria and experience Our luxury European facial for
ONLY $60 for your 1st visit
Victoria is also known as a Waxologist and will make you feel right at ease for all your Waxing needs. Take $10 off your Bikini or Brazilian wax
Treat your feet to a Pedicure with Alfina Now $35 or Spa Pedicure ONLY $40
We are excited to Introduce Catherine to our Team. She comes to us with 20 years in Medical Massage. Let her Melt your aching muscles with 60 minutes of
Relaxing Massage Now $60
Medical Combo Massage ONLY $75 
Get your Brows looking Fabulous with MICROBLADING $200 for Initial Visit
Guest Appreciation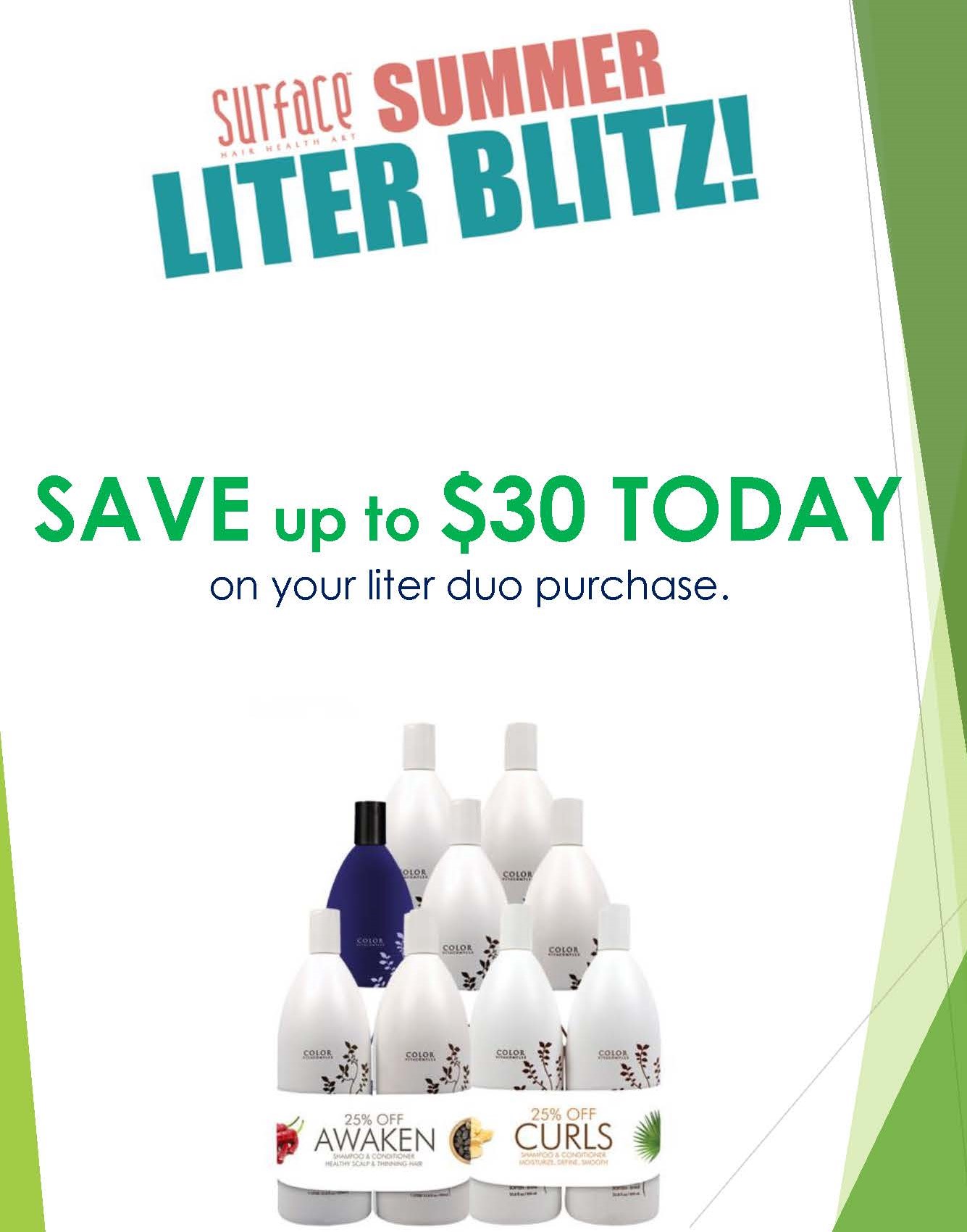 LIMITED LITERS ON SALE 25% OFF
Get your Limited Edition Surface Liter Duos  ONLY 20 sets Available
First 15 people Receive a FREE Full Size Surface Gift
Separate Liters 20% Off
Choose from
Curls
Awaken
Bassu
Trinity
Pure Blonde
Refer a Friend!
Who doesn't love a Discount? Refer a friend, co-worker or family member and you both receive 20% off your scheduled service.
Don't forget to follow us on Facebook, Instagram and Twitter for specials and contests this month
Don't Miss out on these Awesome Specials
360-573-4806